Description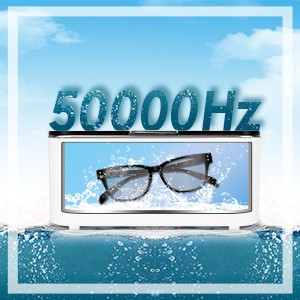 VPCOK ultrasonic cleaner
Bring convenience to life

If you need to clean glasses, sunglasses, jewelry, rings, watches and other items frequently, VPCOK ultrasonic cleaner is an economical and reliable choice.

Small and portable

Suitable for home or use in offices, jewellery shops, optical shops, watch shops, one-button operation, simple and fast, VPCOK ultrasonic cleaner brings you a clearer world, making your jewelry as bright and clean as new.

Improve the quality of life

Glasses and personal accessories are easy to adhere to dust and grease dander, let the VPCOK ultrasonic cleaner help solve the problems easily.
Technical Parameters
Voltage: 120V~60Hz
Power: 30W
Ultrasonic frequency: 50,000Hz
Cleaning time: 3 minutes
Size: 188*97*85mm
Capacity: 450ml
Net weight: 500g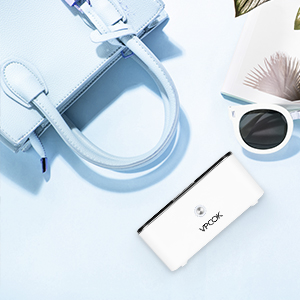 The nose pads of the glasses will turn yellow if they are not cleaned for a long time, and the surface of the jewelry will oxidize into black spots and stains, which will affect your health and personal image.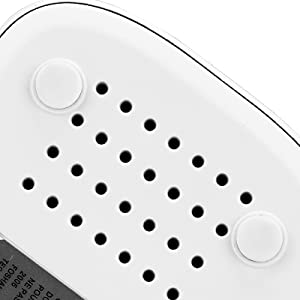 This is a behavior that damages the surface of lenses and accessories. The attached dust is directly rubbed by the cloth, and it is easy to scratch the surface of the article; wearing glasses with scratches for a long time will also affect vision. At the same time, hand washing tends to ignore some dead corners and gaps, causing dirt residues.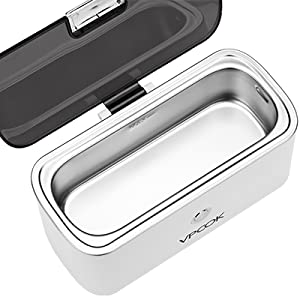 Using the VPCOK ultrasonic cleaning machine: Put in the items that need to be cleaned, just wait three minutes, and the corners and gaps will be easily cleaned.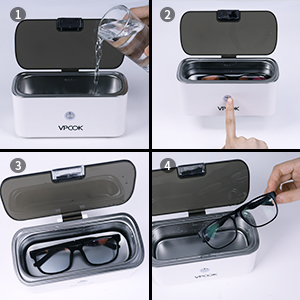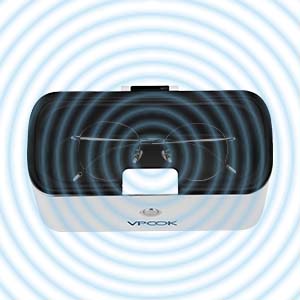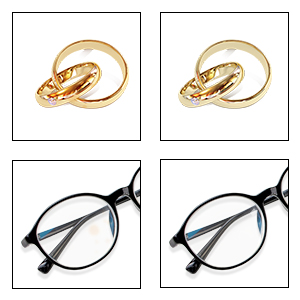 Ultrasonic Cleaner, Ultrasonic Jewelry Cleaner Machine, Digital Jewelry Cleaner for Eyeglasses, Rings, Coins VPCOK Direct