Description

Use your imagination to make the DIY photo album the most satisfying gift.
100% creative, original design, unique and wonderful gift.
The explosion box has 4 faces, 5 layers and 12 pockets, the moment of movement is recorded in this beautiful box.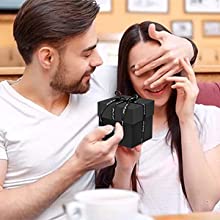 Valentine's day
Create a romantic atmosphere for this special party, record your memories and improve your feelings.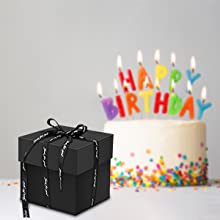 Birthdays
A unique birthday surprise. It is not very expensive, but it can strengthen friendship.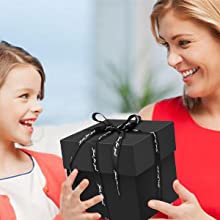 Mother's Day
Mothers have struggled all their lives to give us something better. Therefore, a gift will make you very happy. And the PERFECT COMBINATION happens when you visit her, bring her gift personally and hug her tightly.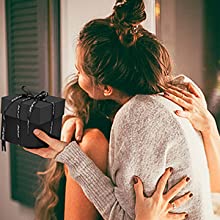 Party
Annual Christmas is just around the corner and the party is an essential element. Wear a Santa hat, sing the Christmas carol, open this box that wakes up all memories, how cute!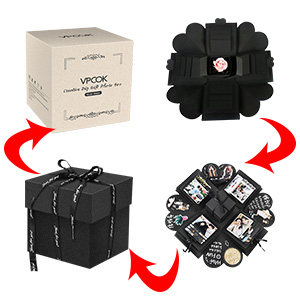 Great gift
When the four sides of the Explosion Box are open, the shape of the box resembles a flower, and using the relevant elements to design various card organs makes your picture more unique. Records of love stories, records of child growth, and records of weddings are good ideas.
Fine art, easy to use, combined with your unique idea that leaves beautiful memories! Perfect holiday, birthday and Christmas gift. Have fun!
Vpcok Direct DIY Gift Photo Box Creative Handmade Photo Album Scrapbooking Gift Box For Christmas Anniversary Valentine's Day Wedding Birthday Present