Description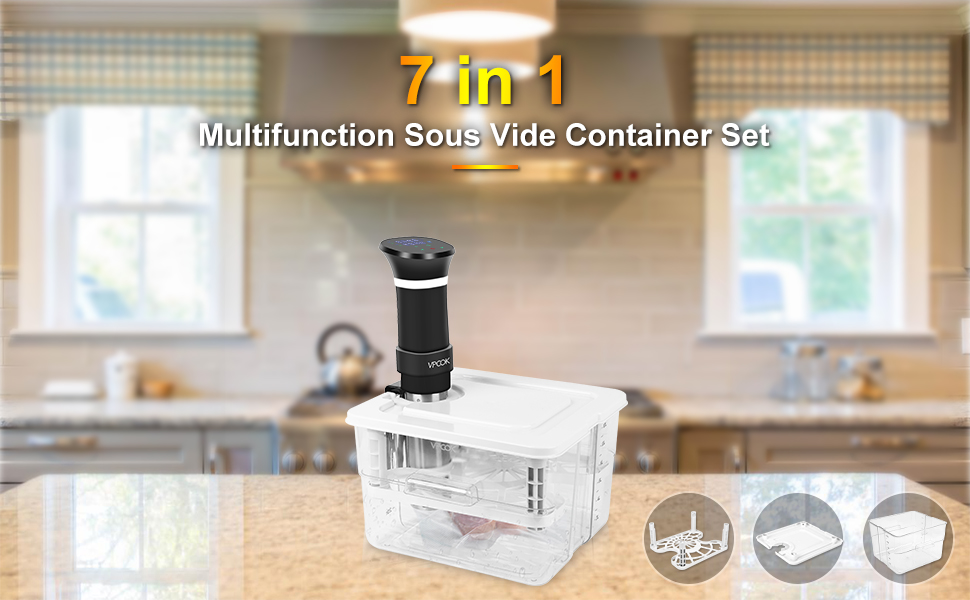 VPCOK sous vide container is the essential product for cooking lovers. It is suitable to be a gift or for their own use.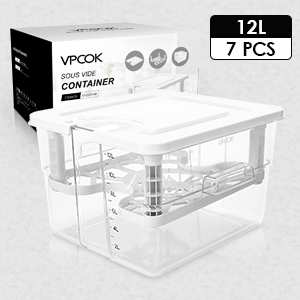 Why Do You Need a VPCOK Sous Vide Container?
Perfect Compatibility:
There are various models of sous vide cookers so that you need to buy a specific type only for its. For VPCOK sous vide container, opening diameter of 7 cm and height of 31cm ensure that all sous vide machine can be fitted.
Convenient Use:
Different from other containers on the market that you need to purchase several different shelves. VPCOK sous vide container is all in one and you just adjust the height according to different foods.
Efficient Components:
Distinguished from other brands, our product includes a full set of sous vide accessories, you could be in ready in use.
Notices:
Avoid sharp scratches.
Do not pour corrosive liquid into the container.
Ensure food are vacuum-sealed before cooking.
The Structure of Sous Vide Container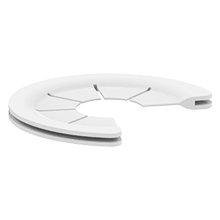 Elastic rubber ring:
To be compatible with almost all sous vide machines on the market, as well as to keep water from evaporating.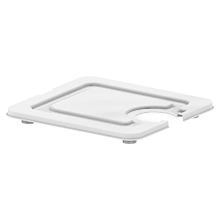 Lid:
To reduce water evaporation and maintain a constant temperature.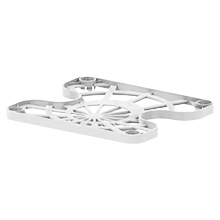 Fixed shelf:
To effectively ensure food is completely immersed in water and heated evenly, being conducive to circulation of water.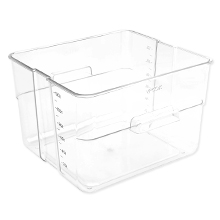 Sous vide container:
To be capacious and shatterproof, sous vide container is a perfect partner for sous vide machines.
Steps of Installation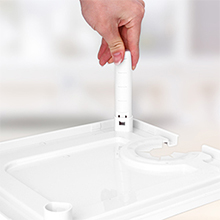 Step 1
Please turn the cover upside down, point the adjustment columns with buckle towards the docking port in the cover, and gently press down. The four adjustment columns are the same.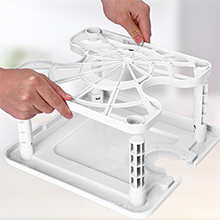 Step 2
Aim the holes of the shelf at the four adjustment columns and install them. The height of the shelf can be adjusted as needed.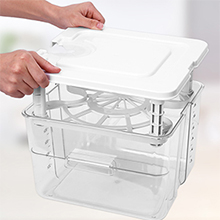 Step 3
Attach the lid to the container.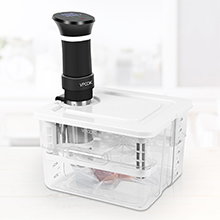 Step 4
Finish the installation.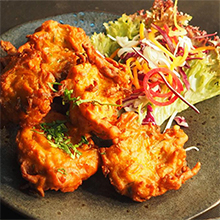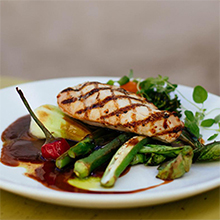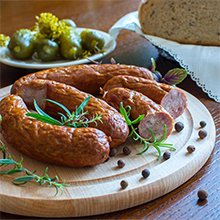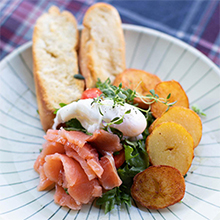 Conteneur Cuisson Sous Vide Basse Température avec 1 Couvercle et 1 Grille, 12L, Recipient pour Thermoplongeur Adapté au Cuiseur Sous Vide de Divers Marques